Focusing & listening
with Peter Afford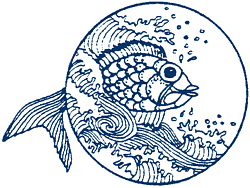 the psychology of the bodily felt sense
Focusing...
is a reflective practice that brings the mind back to its natural centre in the felt experience of the body. It restores emotional equilibrium, renews the spirit, and helps you find your way forward in your life and in what you do. Focusing can be used to resolve unwanted feelings that thinking alone cannot change, to make decisions that feel 'right', and to think in fresh and creative ways. It was originally developed by Dr Eugene Gendlin.
Focusing can be practiced with another person, on your own, and in professional settings such as consultancy, coaching, counselling and therapy.
Listening
The 'inner listening' to the bodily felt sense in Focusing is complemented by the practice of listening and responding to others in empathic and sensitive ways. You learn to support them in their own inner listening. The 'experiential listening' skills of Focusing are profound and enriching to practice.
Workshops
I run introductory workshops twice a year in London, the next one will be November 2nd/3rd. The 'Focusing Skills' series of weekends that follows the introductory workshop runs each year, and the next series will kick off in May in 2019. And my workshops for experienced focusers include Focusing in helping relationships, Focusing with dreams, creative thinking and decision making. Plus a new workshop for 2019, 'The Felt Sense in a Challenging World'. The next of these is 'Focusing & Dreams' on June 8/9th. Details of all this are on the Workshops page.
'Body Brain'...
is the title for a page about my interest in neurobiology and its usefulness in thinking about Focusing and therapy. I have put up some articles I've written in recent years on the subject, and there are details of a course I run called Neuroscience for Therapists. Click on the link in the menu on the left.
About myself
I have been practicing Focusing for more than 30 years. Originally, it taught me to trust my feelings and their capacity to move naturally once I stopped resisting them - and to trust my ability to respond empathically to others. Now, I practice it for personal and professional nourishment, teach the skills of Focusing and listening, and lean on both all the time in my work as a counsellor and therapist.
More information...
can be found by clicking on the headings listed on the left of this page.
Peter Afford
020 8673 1860
peter@focusing.co.uk
© Peter Afford 2019
---